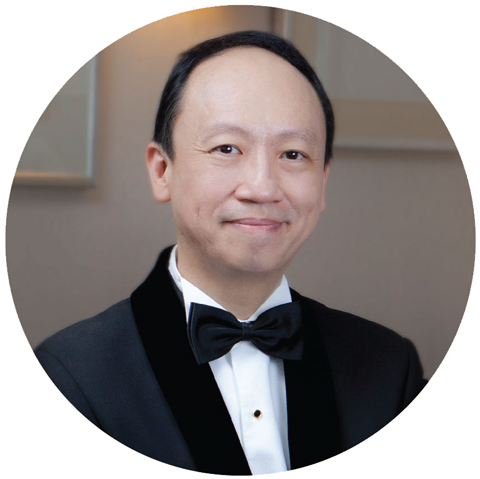 Steinway Artist Benjamin Loh
A native of Singapore, Benjamin Loh first obtained his B.Sc. in Economics from the Wharton School of Business, University of Pennsylvania. Subsequently, he studied at the Manhattan School of Music, where he graduated with a Master of Music in Piano Performance as a student of Dr. Marc Silverman. While a student in Singapore, he studied with the late Mrs. Lucien Wang. Since returning to Singapore, he has successfully balanced the role of teacher and performer. Many of his students have won prizes in local and international piano competitions, and others have continued their musical training at prestigious institutions such as The Juilliard School, Cleveland Institute of Music, Manhattan School of Music, Ecole Normale de Musique de paris, Purcell School and Mozarteum University. As a performer, he is often heard in chamber music concerts, and performs locally as well as abroad. He is also very much in demand as a teacher, and has given lectures and master classes in Singapore, Malaysia, Thailand, Indonesia, Hong Kong, Taiwan, South Korea, Japan, Italy and the U.S.A. In South Korea, he was on the faculty of the Asia International Piano Academy & Festival (AIPAF) 2008 to 2014, and was their International Advisor for seven years. He has also given lectures and master classes at the John Perry Academy of Music, the Hotchkiss Summer Piano Program, the Colburn School, the University of lowa and the Chicago International Music Competition and Festival in the U.S.A., the Adam Gyorgy Island Academy in Indonesia, the 1st Chung Ang University International Piano Conference & Festival, Eumyoun International Music Festival and DMZ International Music Festival in South Korea, the 1st Bangkok Piano Symposium in Thailand, as well as at the Amalfi Coast Music Festival and the Music Fest Perugia in Italy. As an adjudicator, he has been on the jury of the ASEAN Chopin International Piano Competition (Malaysia), International Chopin Piano Competition in Asia (Japan), PTNA Competition (Japan), All Japan Piano Concours (Japan), IIYM International Piano Competition (Kansas, U.S.A), PianoHouse International Piano Competition (U.S.A), Asian Youth Music Competition (Hong Kong), Kawai Asia Piano Competition (China), Taiwan-Asia Piano Open Competition (Taiwan), Asia Piano Competition (Taiwan), Philippines Steinway Youth Piano Competition, UCSI – International Piano Festival Competition (Malaysia), and the 1st Korea-Asia Piano Open Competition (South Korea). In 2016, he was appointed a juror of the World Piano Teachers Association – International Piano Competition (Serbia). In the past, Mr Loh has held the post of music critic for The Strait Times and The Business Times in Singapore. He was formerly Vice-President of the Singapore Music Teachers Association as well as Head of Music at the Nanyang Academy of Fine Arts (NAFA), Singapore. Presently, he is on the piano faculty of NADA and the LASALLE College of the Arts, and also maintains an active private teaching studio. He was also on the Advisory Committee of the Singapore National Arts Council National Piano and Violin Competition. He is also an Honorary Consultant of The Amigos Music Society of Hong Kong. In 2005, he was give the Special Recognition Award by the Ministry of Information, Communication and the Arts (MICA) for his contributions to the Singapore National Arts Council. Mr. Loh is a Steinway Artist.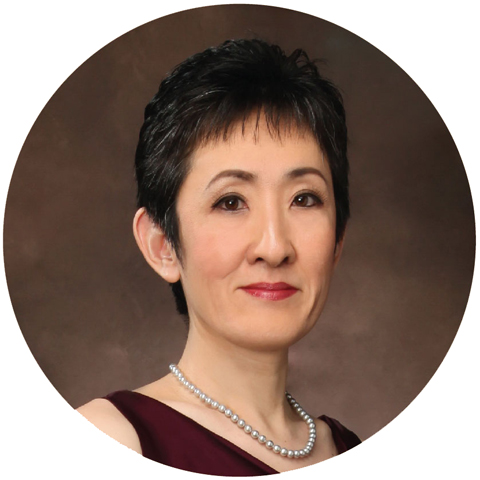 Eri Nakagawa, a native of Osaka, Japan, has been on the piano faculty of College of Music, Mahidol University in Thailand since 1995. Previously to her appointment at Mahidol she was Assistant Professor of Music Performance at Ball State University, Indiana, USA. She has been invited as a guest pianist and professor at the University of Northern Colorado in USA, Bruckner Conservatory in Linz, Bösendorfer Saal in Vienna, Yong Siew Toh Conservatory of Music in Singapore, Corfu Festival in Greece, Western Australian Academy of Performing Arts in Perth, Moulin d'Andé International Masterclasses in Normandy, France, Piano Plus Festival in Corfu, Greece, Beijing China Conservatory, Northwest Minzu University in Lanzhou, NanJing Xiaozhuang University, Zhejiang Conservatory of Music in Hangzhou, etc. She graduated from Osaka Kyoiku University and continued with her postgraduate studies at Mukogawa Women's University in Japan. She completed her Master's and Doctoral degrees in piano performance at Ball State University. Among her principal teachers were Koji Tanaka and the late Naoyuki Inoue, Mitchell Andrews and the late Pia Sebastiani. Besides giving solo recitals regularly, she has performed more than ten concertos with numerous orchestras such as the Ball State Symphony Orchestra, Osaka Mozart Ensemble, Nusantara Symphony Orchestra in Indonesia, Budapest Chamber Symphony, Thüringen Gotha-Suhl Philharmonie, Thailand Philharmonic Orchestra, etc. She also enjoys working as a collaborative pianist and accompanist with distinguished musicians in Thailand and abroad. Many of her students have won top prizes in national and international competitions, and her former students have received scholarships in prestigious schools such as Yong Siew Toh Conservatory of Music, Juilliard School, Mozarteum University Salzburg, Royal College of Music, etc. She received the Trinity Guildhall Award for Excellence in Music Teaching in 2010 and 2017, the Teaching Award in the 13th Chopin International Piano Competition in ASIA in 2013, and the Best Teacher Award in the Kawai Music Competition 2016.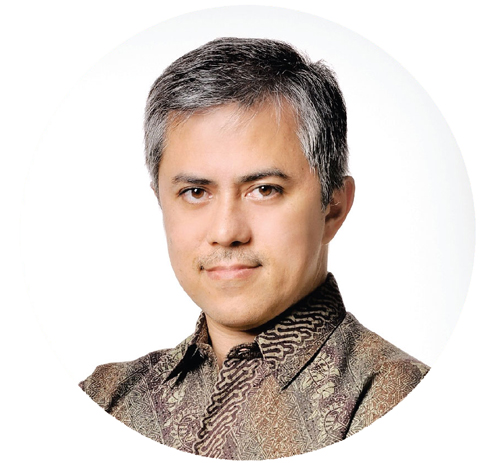 Iswargia Renardi Sudarno was born in Bandung, Indonesia, and started his piano lesson there at the age of eleven, with Mrs. Wibanu, Partosiswojo, John Gobée and Oerip S. Santoso. After finishing his bachelor degree in architecture at the Bandung Institute of Technology, he continued his musical education at the Manhattan School of Music in New York, USA, and completed his study with a Master of Music degree, under the tutelage of reknown pianist and pedagog, the late Karl Ulrich Schnabel. During summers he also worked with Bela Siki at the Johannesen School of the Arts (Victoria, Canada), Gabriel Chodos and Rita Sloan at Aspen Music School (Aspen, USA), and Robert Levin at Mozarteum International Summer Academy (Salzburg, Austria). Mr. Sudarno received a full scholarship from the German Academic Exchange Services (DAAD) to study for one semester at the Staatliche Hochschule fuer Musik Freiburg, Germany, under the guidance of the late Hansjoerg Koch. Other awards received include the Aspen Music School Scholarship and Norman Stanley Smith Award from the Manhattan School of Music (for the best achievement in piano pedagogy learning). Mr. Sudarno has performed as a soloist with many orchestras in Indonesia, among others the Jakarta Concert Orchestra, National Youth Orchestra of Indonesia, Indonesian Arts Institute Symphony Orchestra. and Nusantara Symphony Orchestra. Currently he is the music director of the Jakarta Sinfonietta as well as the Jakarta Conservatory Chamber Orchestra. As a chamber musician he has appeared with many international experienced musicians in USA, France, Spain, Italy, Denmark, Norwey, Sweden, Finland, Korea, Morocco, Egypt, Pakistan, India, Thailand, Malaysia, and Australia. Along with other leading Indonesian musicians, he founded the Jakarta Conservatory of Music, and currently is appointed to be the conservatory's director. Besides teaching at the conservatory, he is in frequent demand for masterclasses, conferences and competition throughout Indonesia and Asia. His students have won many national and international piano competition. Beside playing and teaching piano, his other major activity is conducting. Currently he is the music director of Jakarta Sinfonietta and Jakarta Conservatory Chamber Orchestra. Previously he has been the music director of National Youth Orchestra of Indonesia, and the tutor of Nusantara Symphony Orchestra. Currently he is working on a program series of Beethoven Symphony Cycle with the Jakarta Sinfonietta, in conjunction of Beethoven's 250 year birthday celebration.
VIDEO RECORDING AUDITION ADJUDICATORS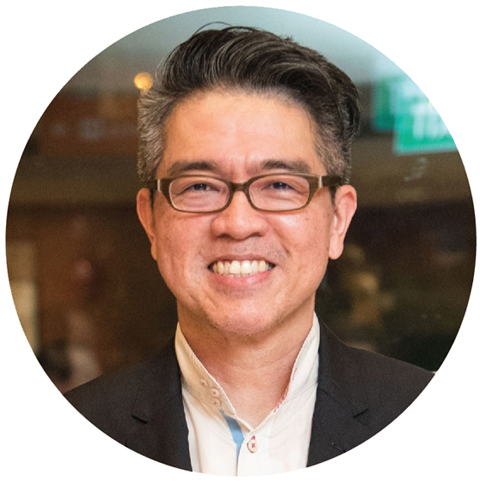 Born in Cebu, Philippines, Albert Tiu has been called "an artist of uncommon abilities" by American Record Guide. His latest Centaur recording, "Grand Russian", pairing Tchaikovsky's Grand Sonata and Rachmaninov's 1st Sonata, was cited in ARG: "Even with some legendary competition in this repertoire, Tiu stands tall with his interpretations and technical accomplishment." A previous disc, "The Classical Elements", featuring twenty pieces grouped under Earth, Air, Water and Fire, was rated 5 Stars in International Piano and praised by Fanfare for a "fascinating recital containing some stunning playing." Currently an Associate Professor of Piano at the Yong Siew Toh Conservatory of Music, National University of Singapore, he studied with Jerome Lowenthal at the Juilliard School, Michael Lewin at the Boston Conservatory and Nita Abrogar-Quinto in the Philippines. A prizewinner of competitions in Calgary (Honens), Santander (Paloma O'Shea) and Helsinki (Maj Lind), he won First Prize in the 1996 UNISA International Piano Competition in Pretoria, South Africa. Known for his innovative programming, he has presented thought-provoking thematic recitals: "Nocturnal Fantasies" (similar-titled pieces by Chopin and Skryabin), and "Chopin without Chopin" (music by Godowsky, Busoni and Rachmaninov influenced by Chopin). He has performed with the St. Petersburg Philharmonic, Hamburg Symphony, Finnish Radio Symphony, Gstaad Festival Orchestra, Calgary Philharmonic, Winnipeg Symphony and Philippine Philharmonic Orchestra. In 2005, he gave the Singapore premiere of Samuel Barber's Piano Concerto with the Singapore Symphony Orchestra. Other recent recording projects include collaborations with tenor Alan Bennett in Schubert's "Winterreise" on Centaur; with violinist Ning Kam in "Road Movies", a Meridian disc featuring American composers; and with cellist Li-Wei Qin, in two discs on Decca of Beethoven and Rachmaninov. His "Tiudents" have distinguished themselves in competitions and festivals around the world, and have pursued further studies in North America and Europe. Aside from teaching, he has adjudicated in international piano competitions in France, Denmark, New Zealand, Thailand and Indonesia. He is addicted to Angry Birds, a constant source of humour in the family and in his studio, but somehow still manages to practice some piano.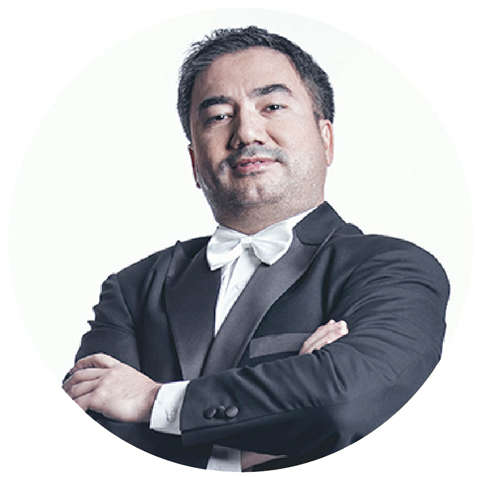 Born to a musical family (his father was a renowned traditional Makom singer), Mr Allaberganov started piano studies at the Special Music School for gifted children in Khorezm region, and shortly thereafter won the Young Pianist Competition of Uzbekistan. Later on he won recognition in the International Piano Competition in Ashgabad, Turkmanistan. Mr Allaberganov holds diplomas from the Tashkent State Conservatoire where he fulfilled his college and graduate studies as piano performer, piano teacher, chamber music major, consertmeister. Mr Allaberganov has participated in several festivals and competitions such as the Franz Liszt International Piano Competition in Utrecht, The Netherlands, and the International Piano Competition in Sao-Paulo, Brazil in 2001. His experience as a piano teacher and collaborative pianist is extensive, having been staff accompanist at several musical institutions such as the Tashkent state Conservatoire, the Mannon Uygur Tashkent State Institute of Arts and the The Glier Republican Music Academic Lyceum, as well as an assistant director and staff accompanist at the College for Stage and Circus Performers. Mr Allaberganov has supported and coached numerous singers and string players through recitals and competitions in the former Soviet Union, Uzbekistan, as well as in Thailand. His main teachers have been Sarimsakova Rimma, Ofelia Yusupova, Marat Gumarov, and Nargiz Polatkhanova. Currently, Mr Allaberganov is teaching at Mahidol University College of Music and a member of Thailand Philharmonic Orchestra.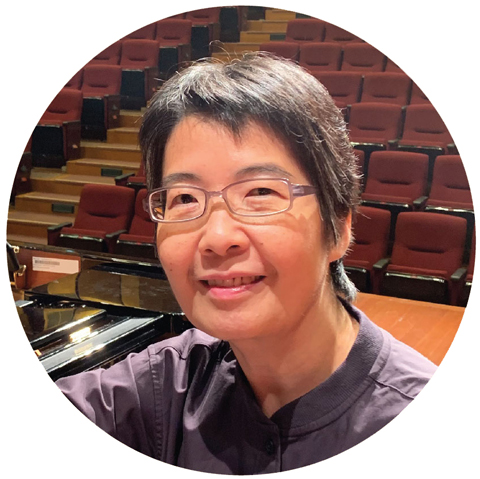 Lena Ching studied piano in Singapore with Victor Doggett before going to the Royal College of Music in London, where she majored in piano and harpsichord, under the tutelage of Yonty Solomon, Phyllis Sellick and Ruth Dyson. She also holds a Masters in Psychology for Musicians from the University of Sheffield. She is the winner of awards such as the 1st prize of the Piano Artiste category of the National Music Competition, Runner-up in the Diners Club Piano Competition, the RCM Exhibitioner prize, winner of an RCM Concerto competition, as well as the RCM full scholarship for postgraduates. Lena has a strong passion for teaching the young generation of musicians and has enjoyed a meaningful and successful career from the outset, in her private studio as well as in the capacity of an adjunct lecturer for the LaSalle College of the Arts and the Nanyang Academy of Fine Arts where she presently teaches at the NAFA School of Music and the School of Young Talents. Besides having adjudicated in numerous competitions, having worked in several artistic panels, and conducted many piano masterclasses, Lena has also taught and nurtured numerous outstanding students who have won numerous top prizes in piano competitions locally as well as abroad. Nellie Seng, Michael Cheung, and Shaun Choo are among the most illustrious local pianists who have studied with her. After nearly 3 decades of a flourishing career and achieving a strong reputation from her studio work, developing many excellent young pianists and musicians who have gone on to enjoy successful and impactful musical careers, Lena answered the call in 2015 to join the School of Music at the Nanyang Academy of Fine Arts as Head of Keyboard Studies, where she continues to indulge in her teaching passion.